Verbio offered PR services to announce the launch of Element Industrial, a real estate development company focusing on logistic projects.
"Element Industrial will develop class A logistic parks, strategically located. We have taken the decision to start this business on the premises of an increasing consumption determining the significant development of both e-commerce segment and FMCG companies"
– said Muler Onofrei, Managing Partner within Element Industrial.
Element Industrial was established by Ionut Dumitrescu, a Romanian businessman with a solid expertise on the local real estate market. Between 1997-2007 he developed consultancy company Eurisko, which was sold in February 2008 to CB Richard Ellis, the real estate worldwide leader. Following this deal, he focused on real estate development: the first project was HQ Victoriei, a class A business center near Victoriei Sq, sold in 2012 to Zeus Capital. Begining with 2017, Dumitrescu partnered with the founders of One United to establish a new office division, One Office.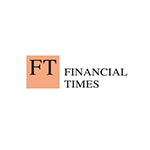 Save
BUSINESS AND REAL ESTATE MEDIA WROTE ABOUT OUR CLIENT STORY: