Verbio assisted Oasis Retail Development & Consulting in the media process to announce the development of Prima Shopping Center Sibiu.
"In Sibiu we own for a couple of years a land of 18 hectares in a key area, in the vicinity of Hornbach DIY store, with access to the main exit towards the Sebes highway and E81, connecting with Ramnicu Valcea and Bucharest. Due to the excellent accessibility both for individual and transit traffic we consider that now is the right time to develop this project of regional importance",
– said Kurt Wagner, Partner within Oasis Development.
First phase, measuring 15,000 sq. m, will comprise a hypermarket and a shopping gallery. It will target population in North and West of Sibiu, as well as the transit traffic in the area. For the second phase the developer targets a mix of retailers which trade large products and a hotel.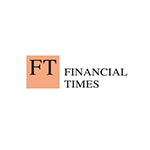 Save
BUSINESS AND REAL ESTATE MEDIA WROTE ABOUT OUR CLIENT STORY: