Verbio assisted Gran Via Real Estate in the media process to announce that Spanish-based developer completes this year the development of the former factory Frigocom, at the crossroads of Timișoara Boulevard and Moinești Street in Bucharest, Timișoara 58 residential compound.
"For these last blocks the structure was completed, and now we are working on the interior partitions. According to the working pace, we estimate that the delivery will be made in the third quarter of this year", explains Ana Maria Nemțanu, Sales & Marketing Director, Gran Via Romania, adding: "Of the 300 apartments, 60% have already been pre-contracted, with an average monthly sales of 20 units."
Our press release has gained excellent coverage, with many quality publications – business, news, and real estate writing about Gran Via's project in Timisoara 58.
Here are some media clippings: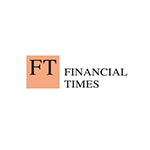 Save