The uncertainty and instability generated by the pandemic resulted in many Romanian companies urgently activating their risks and business continuity plans (BCP). While some companies are prepared and have plans in place, many others are still searching for the instruments which would help them continue their activities in our current circumstances.
Verbio assisted Cromwell Evan Global to inform companies via media campaigns about the risks and business continuity plans in the current worldwide pandemic.
Cromwell Evan Global is an independent firm that offers tax and financial advisory services.
We helped CEG to gain excellent coverage in a lot of quality publications –business, news, legal magazines.
Here are some media clippings: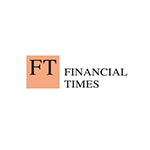 Save