Our client, Element Development, received last week during the 11th edition of the prestigious CIJ Awards Gala the "Best Retail Development & Developer of the Year" award for its project Bistrita Retail Park.
Verbio has provided branding, digital and communication services for Bistrita Retail Park.
"A creative and consistent marketing strategy helps create successful, awarded real estate products. We are happy for this achievement of our client!",
commented Despina Ponomarenco, Managing Partner, Verbio.
Located on 13A Moldovei street, Bistrita Retail Park is a 7,850 sq. m shopping gallery in a city of 81,000 inhabitants, 100 km North-West of Cluj-Napoca. The retail park accommodates brands such as Carrefour Market, Decathlon, Sportisimo, JYSK, Lem's, or Happy Cinema.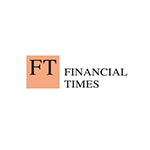 Save