With the rapidly changing technology and the way that new generations are referring to the working spaces, real estate developers must adapt to new demands and innovate not only in regards of architecture, but in interior design, facilities and even location, to succeed in attracting new tenants in their buildings.



Disruptive design

A term which was first used in the late 90s when Clay Christiansen, an MIT professor, spoke of it in his book The Innovator's Dilemma, "disruptive" is still popular, referring to ways of gaining money from the newest technology available. We can distinguish this trend in architecture, looking at the latest deliveries from some of the biggest office markets.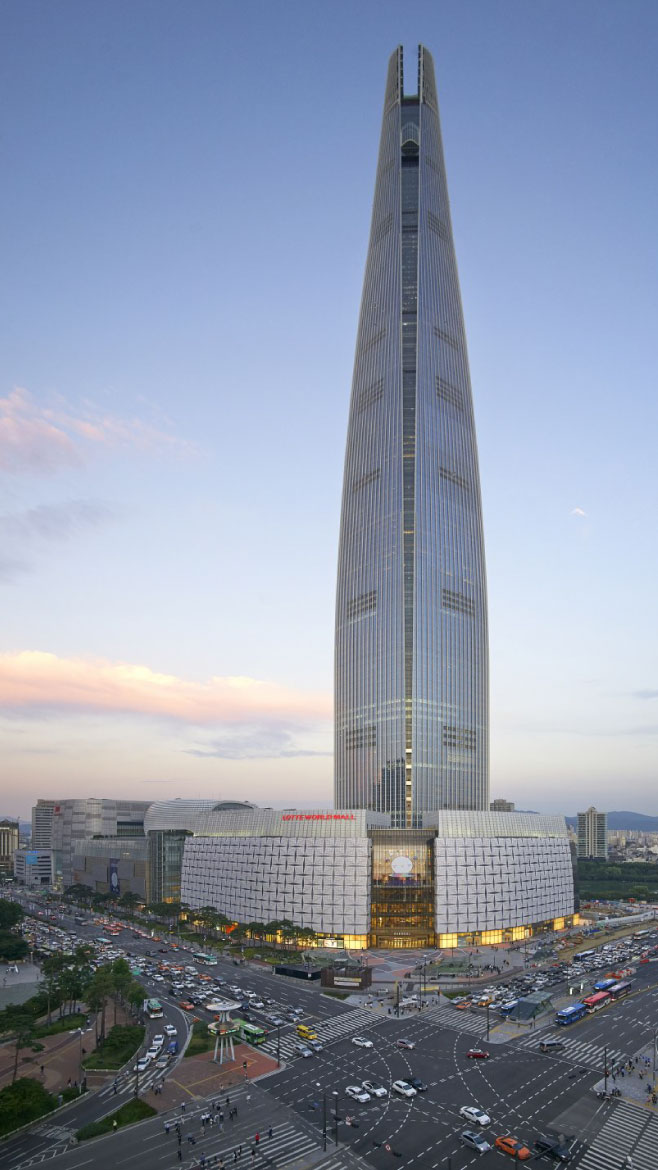 Designed by Kohn Pederson Fox, Lotte World Tower in Seoul, South Korea was delivered in April this year. At 555 meters tall, the building is the tallest in Korea and the world's new 5th tallest building. The design of the 123-story tower draws from the forms of traditional Korean ceramics and calligraphy, rises in a sleek, tapered profile that contrasts with the city's mountainous topography.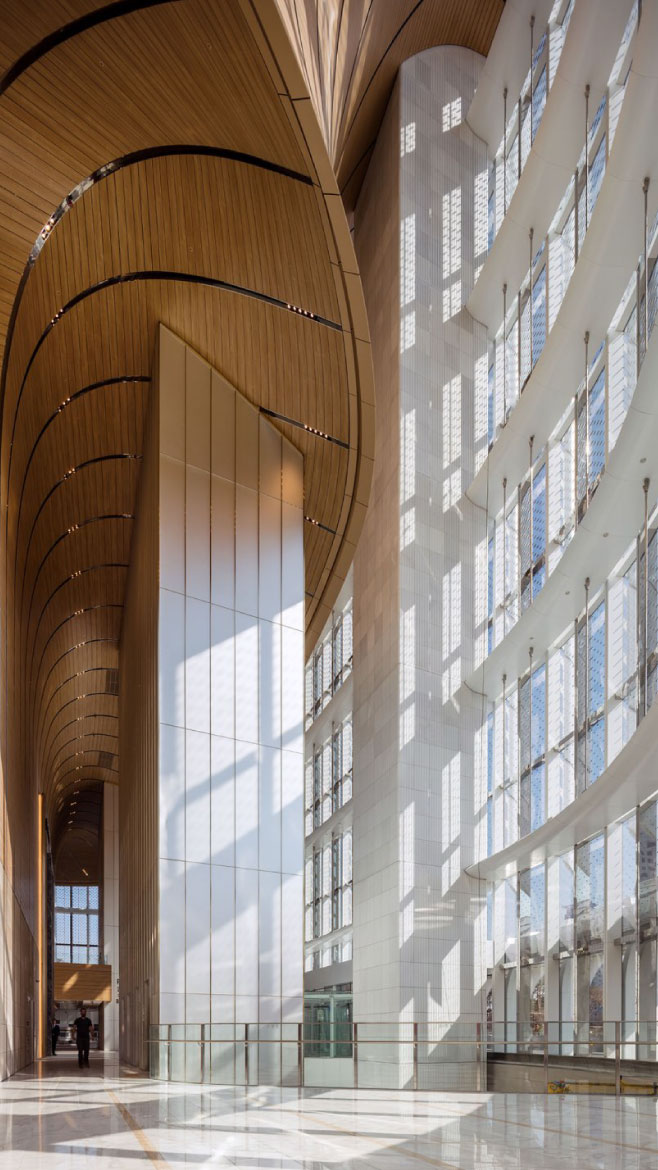 Inside, the tower contains a wide variety of functions, including retail spaces, office floors, a seven-star luxury hotel, and an "officetel." Commonly found in Korea, officetels offer studio-style apartments for employees who work in the building and feature service typically found in hotels such as standard furnishings, front desk services and gym access.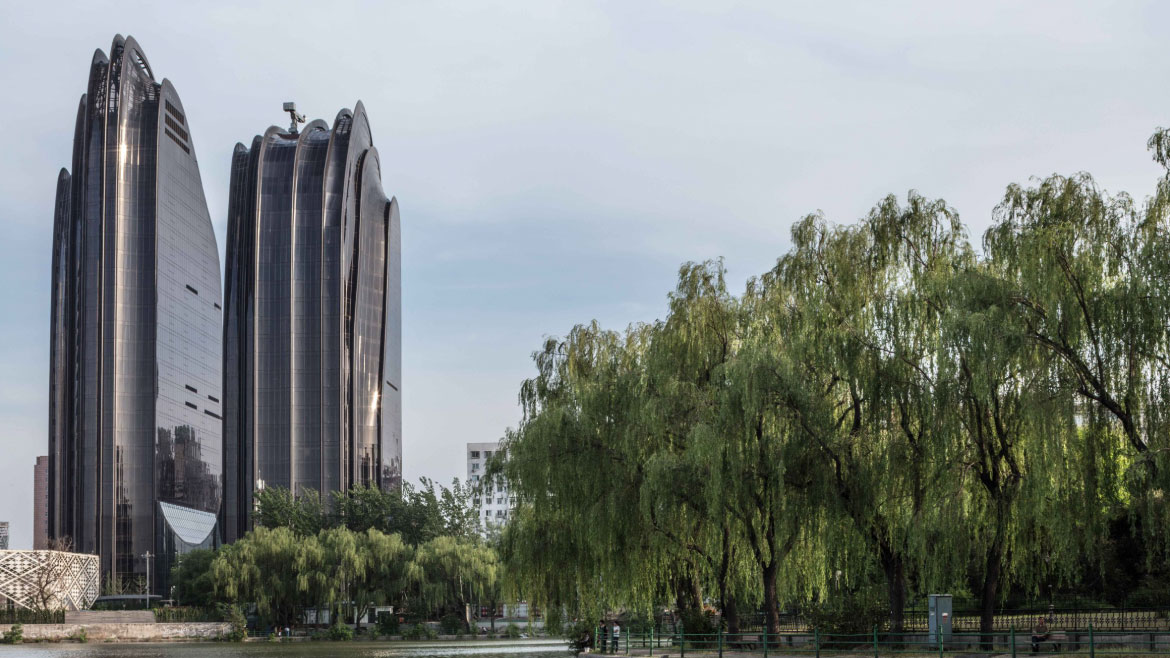 Chaoyang Park Plaza, a 120,000 sq. m complex of skyscrapers, office blocks and public spaces is located in Beijing's central business district, which sits on the southern edge of Chaoyang Park – one of the largest parks in the city. In building Chaoyang Park Plaza, the architects from MAD intended to create a "city landscape" by referencing the lakes, mountains and stones depicted in traditional Chinese shan shui scenic paintings.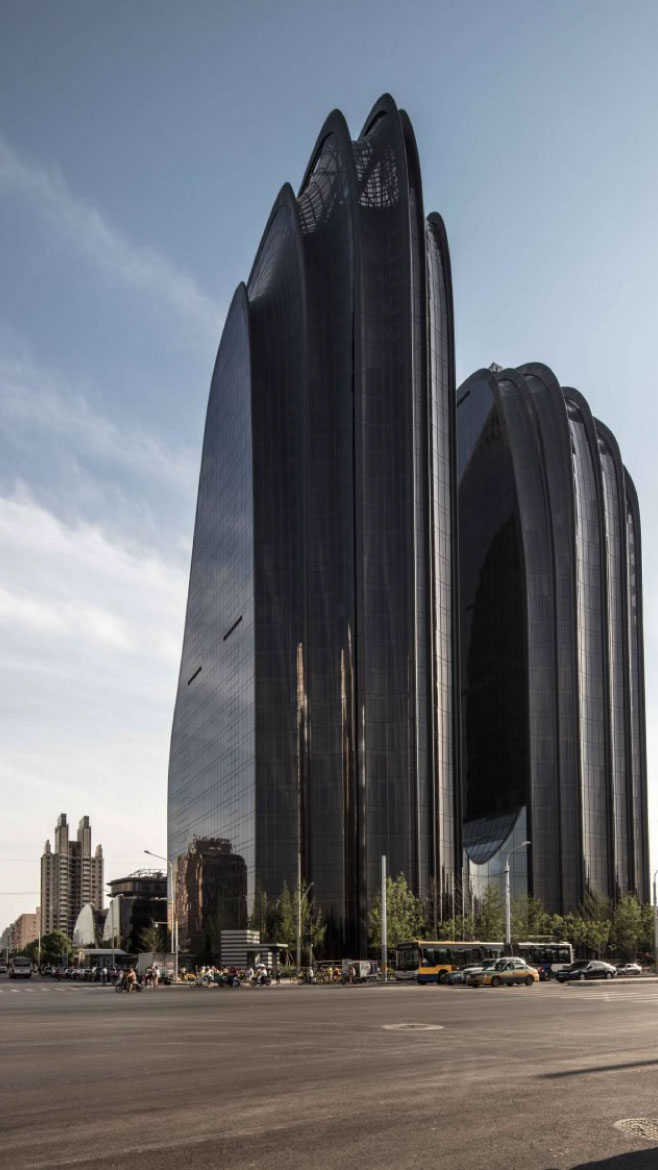 The project is modelled on Shanshui City, the architectural model created by Ma Yansong, the founder of architectural office MAD, for an urban development in Guiyang, China. Yansong's vision is intended to rethink how cities and their inhabitants can reconnect with the natural world.



Appealing to millennials

Millennial friendly office design seems to be on every real estate developer's top priority those days. The proposal of Clive Wilkinson gives a possible answer to this issue. The LA-based architect has drawn up conceptual plans for a giant shared office that would hover above London, enabling people to simply walk upstairs to their mobile workplace.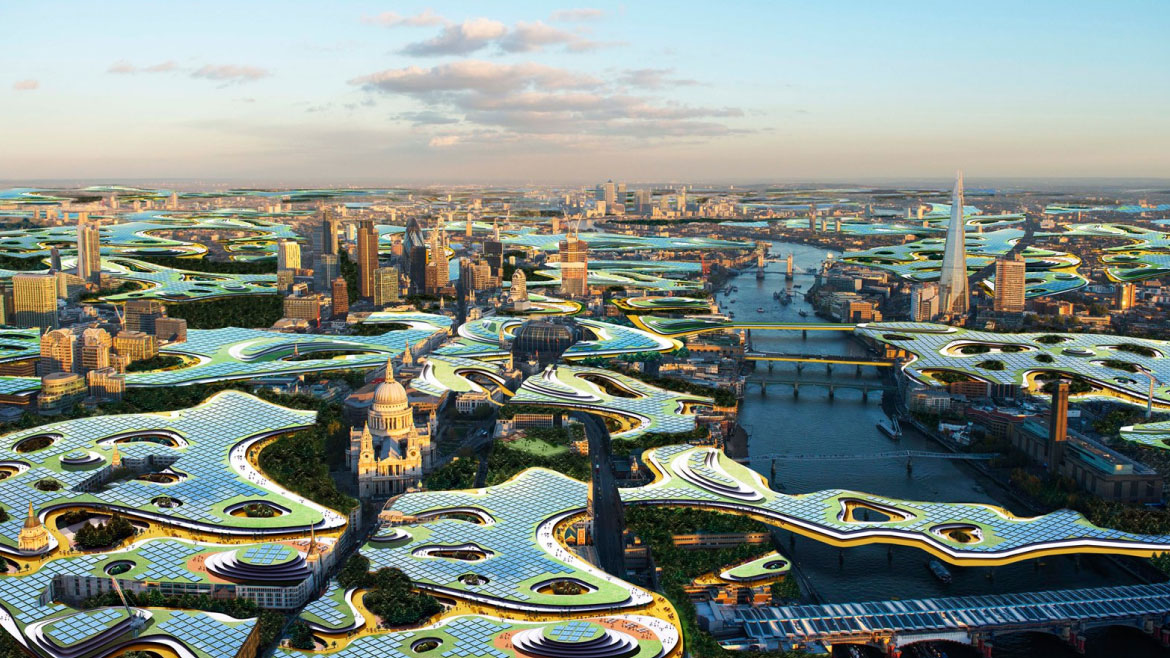 The Endless Workplace proposal was developed for Flaunt magazine, which commissioned the firm to "imagine an architectural cross-pollination of the two very separate and unique cultural milieus of California and London". His concept challenges the notion that a company's staff needs to be based in the same office, taking into consideration that technology innovation now supports alternative ways of working.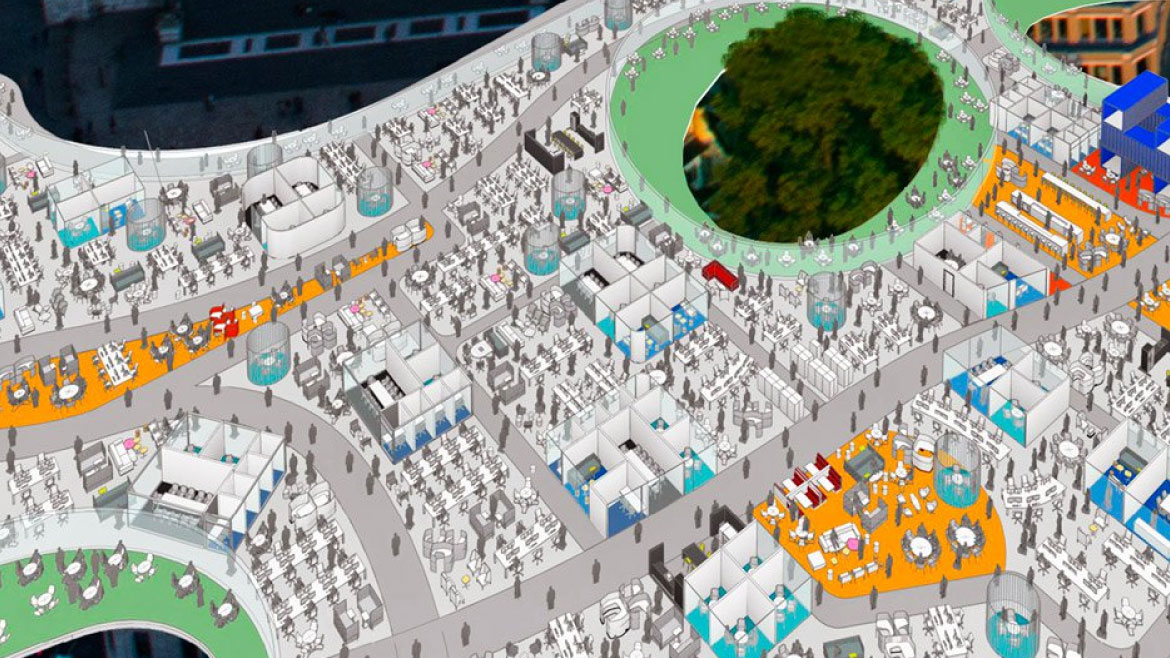 "The proposition imagines a mobile work mode where anyone can work anywhere, since technology now supports that, and so workers living in the existing infrastructure below can simply 'go upstairs to the office", Clive Wilkinson said.



Incorporating brand's DNA in the building's architecture

When choosing to invest in a new headquarter, campus or manufacturing unit, multinational companies carefully look to integrate the brand's DNA in the future property.
Google invited Bjarke Ingels and  Thomas Heatherwick to design its new London campus, the two architects proposing a 93,000-square-metre structure that will form a campus for up to 7,000 of the company's employees at King's Cross. The project features a swimming pool, a running track and a rooftop garden.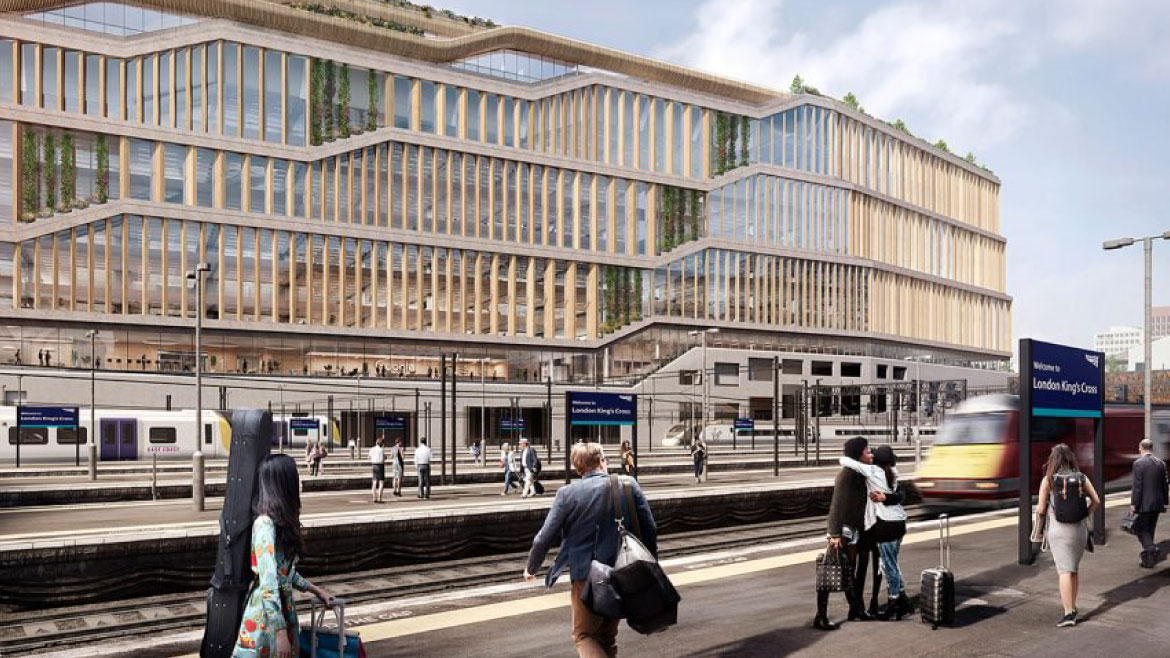 An estimated completion date for the building has not been announced but is already long delayed, given that Google's first scheme was granted planning permission in 2013, but Google CEO, Larry Page, considered it "boring", prompting the redesign by Ingels and Heatherwick.
US- firm Graham Baba Architects took cues from rural vernacular architecture while conceiving the headquarters for the Washington Fruit and Produce Company, situated in an area dotted with farms and warehouses. Located in the town of Yakima, in an agricultural region in central Washington known for its apples, hops and wine, the 12-hectare site is surrounded by golden hills and fruit-packing warehouses.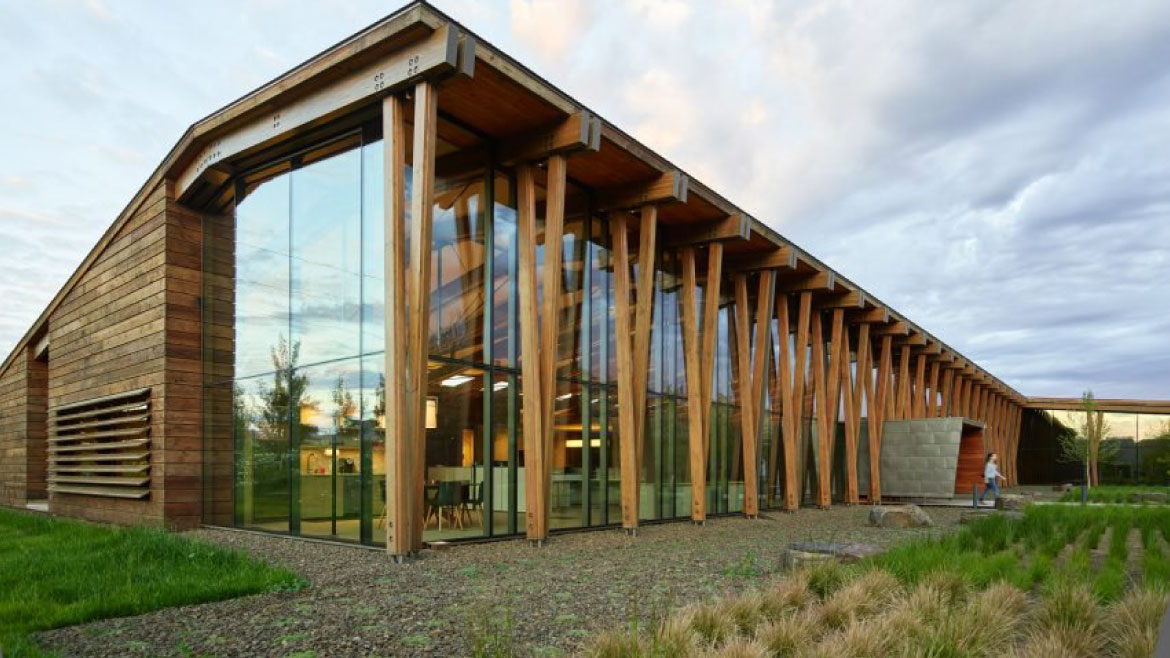 Soft drinks company San Pellegrino organized a competition to choose the project for a new headquarters and bottling plant in northern Italy, assigning architectural office BIG, founded by Bjarke Ingels, as winner.
San Pellegrino Flagship Factory, a 17,000-square-metre facility that is expected to cost 90 million EUR, will replace the brand's existing bottling plant and offices, which have been in San Pellegrino Terme since 1899. "Rather than imposing a new identity on the existing complex, we propose to grow it out of the complex," said Ingels of the design, which features a series of buildings with huge arched walkways that frame the Alpine landscape.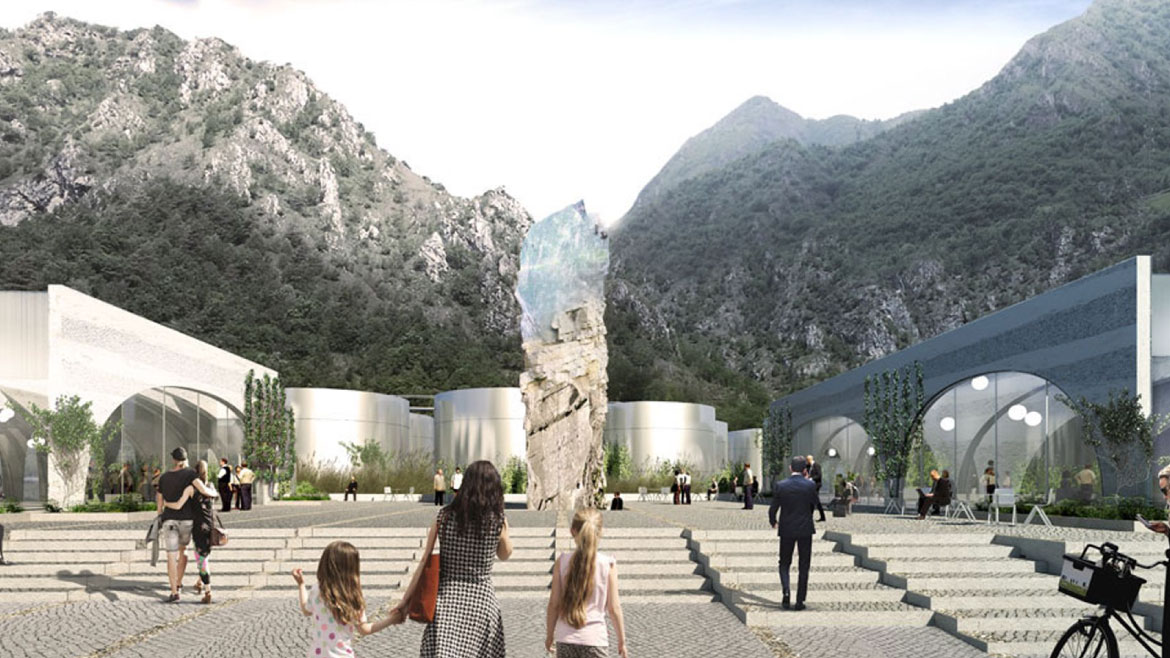 Reconversion of old buildings in co-working spaces

Co-working offices don't represent just a trend, but a reality in mature office markets. Old, industrial properties, with good locations in the center of crowded cities, are ideal for reconversion in new, modern co-working spaces.
Lisbon's oldest food market was transformed into a co-working hub, under the project of Spanish-based architectural office, SelgasCano. Set inside the Mercado Da Ribeira, the 1,115-square-metre office, furnished with winding communal tables and mid-century chairs, is left open plan to show off the columns and iron windows of the historic market hall, which was built in 1892. The ironwork has been painted mint green, navy and yellow to distinguish the work area from the untreated roof of the market hall below.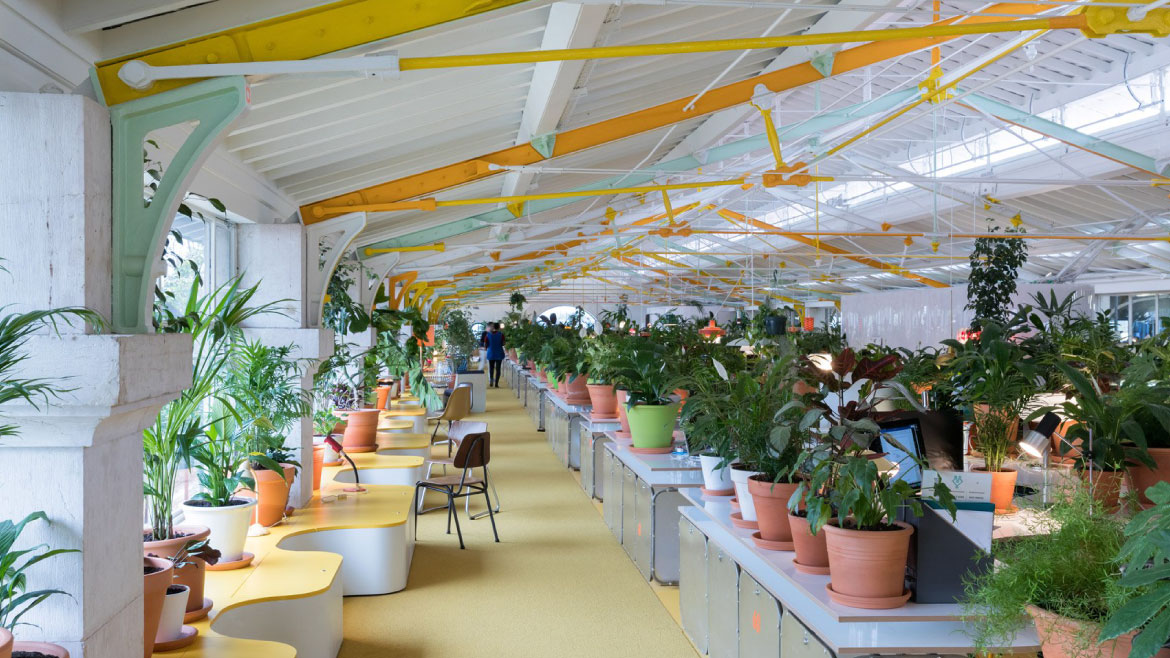 An old, abandoned house in Mexico City was renovated and extended to provide a mixed-use venue. Mexican architects Francisco Pardo and Julio Amezcua have added an architectural "prosthesis" on top of a dilapidated brick residence to turn the building into a restaurant and a co-working space. The 19th-century house is located at Havre 77, in the central Juárez neighborhood of the Mexican capital.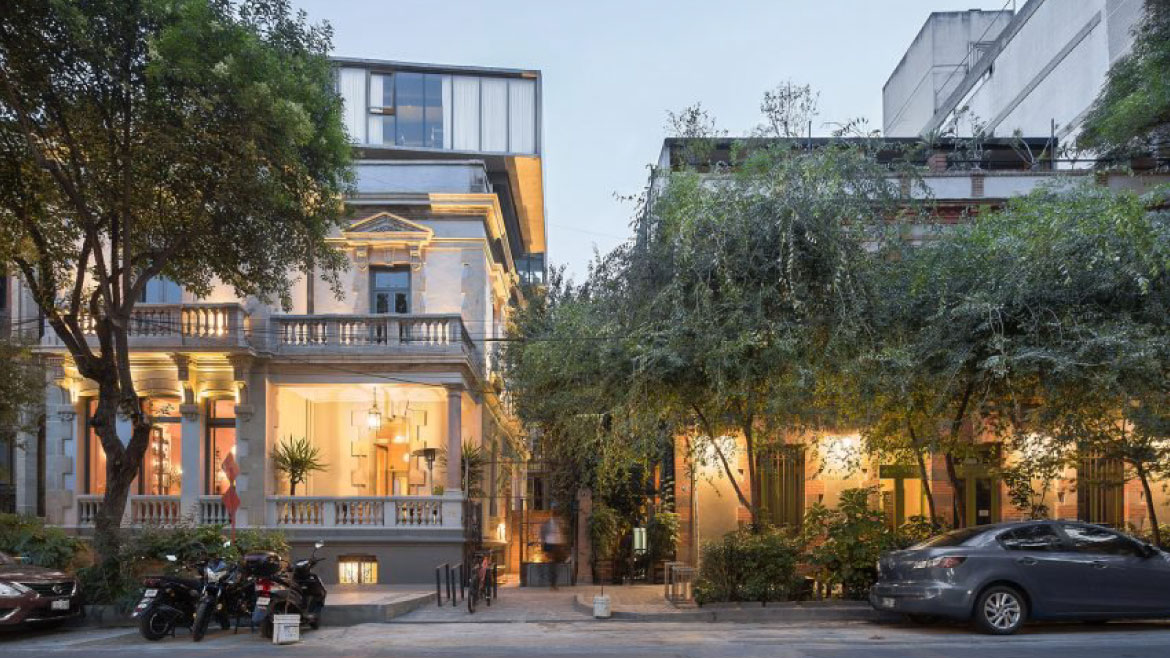 The two architects overhauled the building to accommodate a restaurant called Havre 77, and added private and shared workspaces. "Like the prosthesis of a human body, a new steel and concrete structure comprising two floors grips the top of the former brick building, while an additional branch lies at the back of it," said the architects.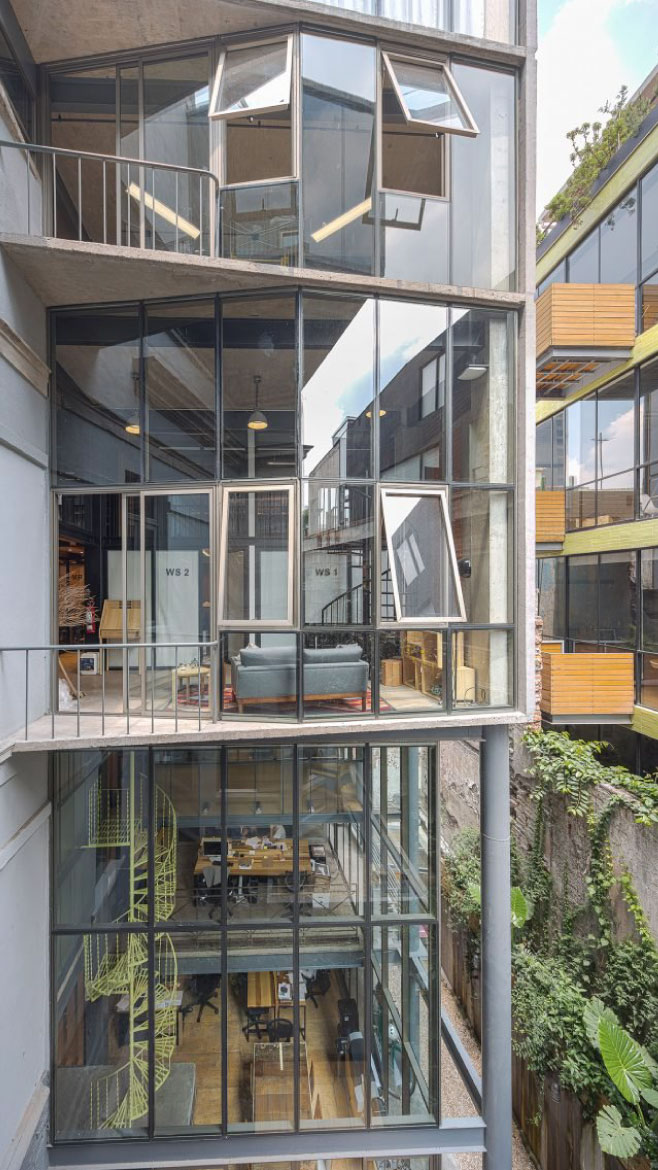 Developing people centric office

Green certification is a must for any class A-developer, but is not enough anymore. With studies that prove the psychological and physical benefits of exposure to nature, finding ways to connect to the outdoors is key.
Spanish architecture firm, SelgasCano, is quite an example in this regard as they have designed and build their own HQ in the woods! The construction, a rectangle building of 3.5/19 m, is located 13 km from Madrid city center, in a residential area, on a 2,500-sq. m forested land. The north part of the construction is covered with a bent sheet of 20mm colourless plexiglass, while the south one is covered with double sheet of fibreglass and polyester.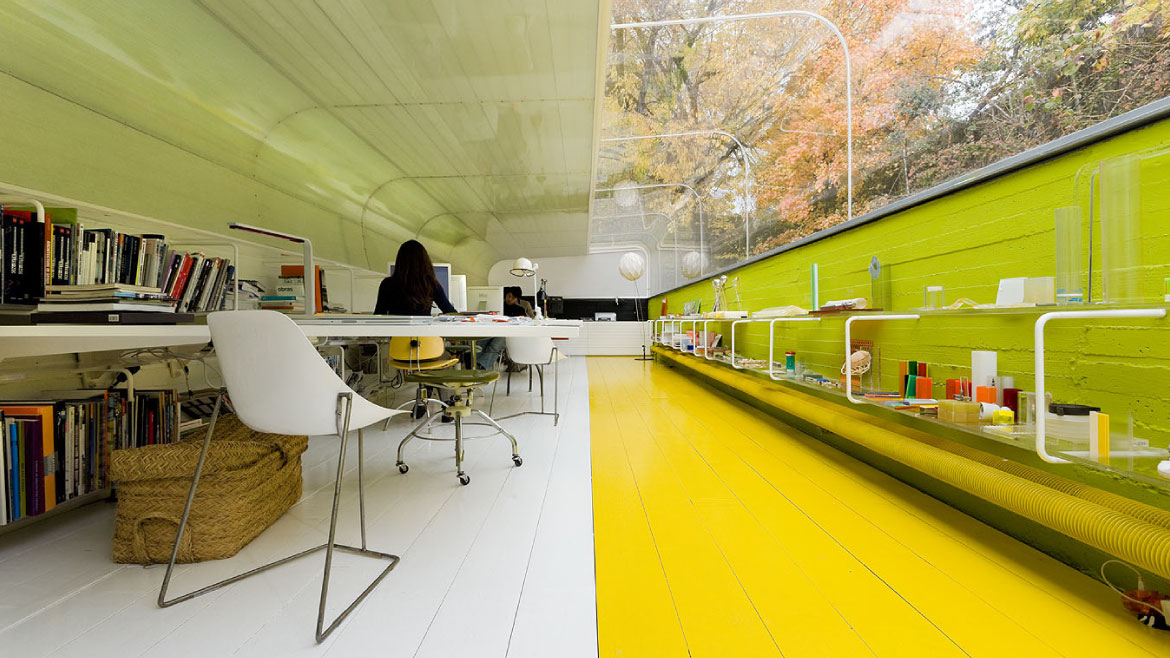 But, this is an exception, as it is not feasible for a large multinational to move its HQ in a forest, far from the city center. So, what is the solution for connecting employees to nature near the office ? Google chose for its new London campus a project featuring a huge rooftop garden, a running track and a swimming pool.  Other amenities will include an events center, a sports court, a gym and several cafes. The building will also accommodate shops at ground level.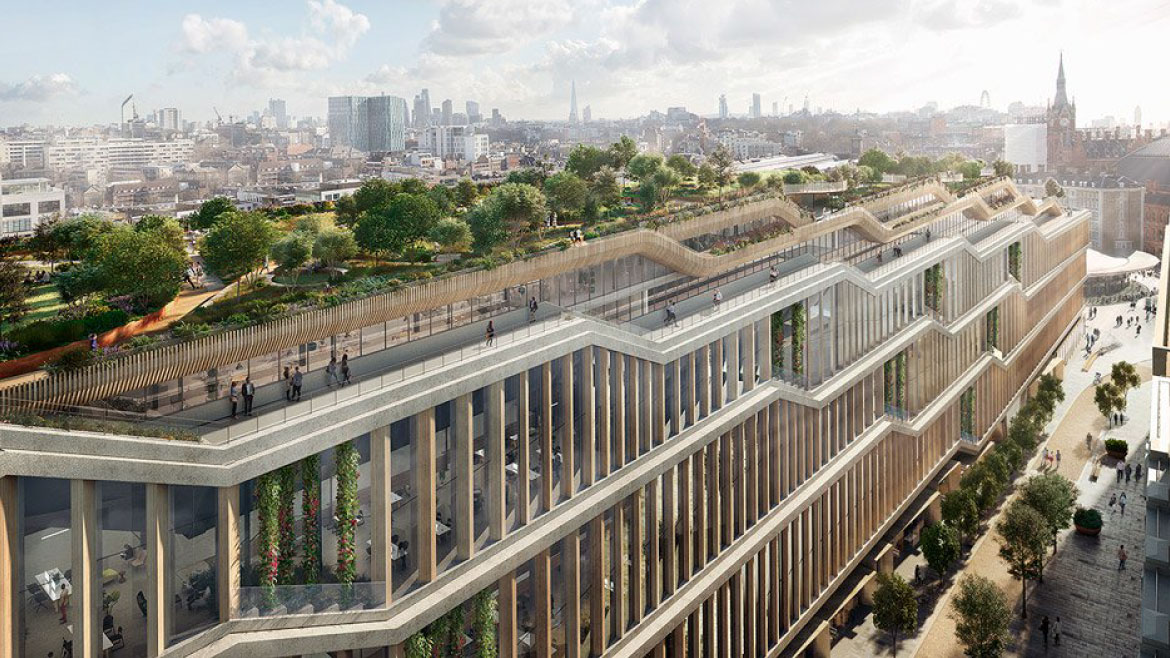 China is taking it further, with plans to build the first "Forest City", with over 1 million plans and trees. In Liuzhou, a mountainous area in southern China, Italian architect, Stefano Boeri proposed a project of an entire town, where the offices, shops, restaurants, and residences will be covered in greenery to fight air pollution.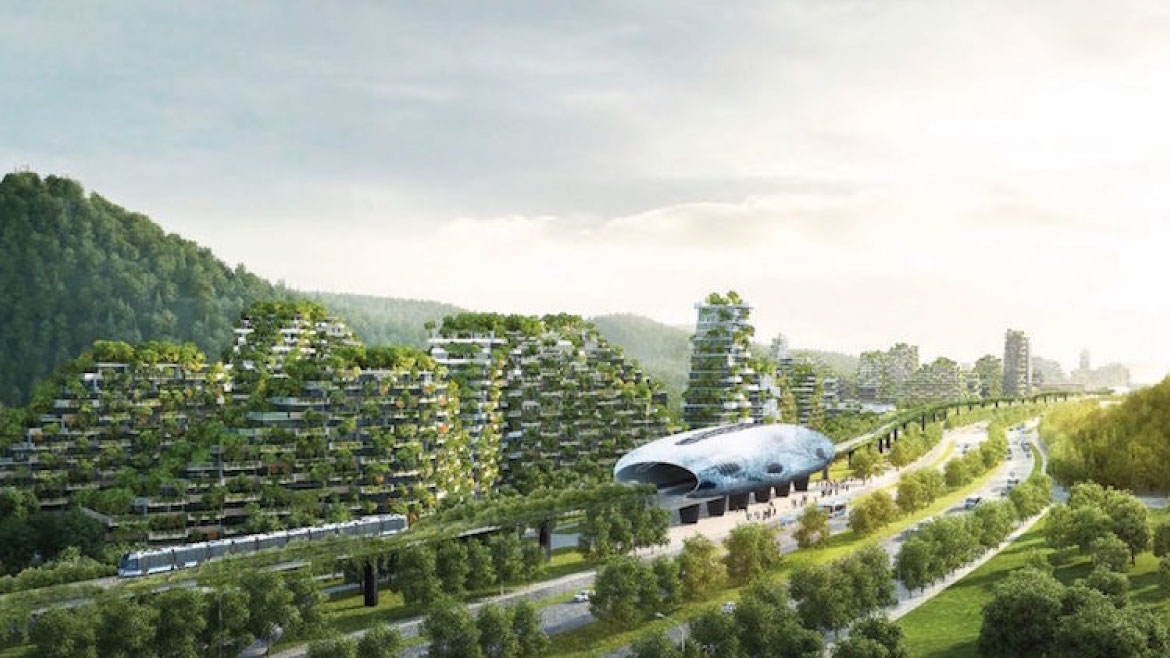 Liuzhou Forest City has the capacity for 30,000 people and will be covered with 40,000 trees and 1 million plants. Over 100 species will be incorporated into the greenery, which is estimated to absorb almost 10,000 tons of CO2 and 57 tons of pollutants a year. The city will also produce 900 tons of oxygen per year and the plants will act as a natural sound barrier and cooling agent. The city is set for completion in 2020 and will be connected via a fast rail line with electric cars.
The info & pictures regarding the featured real estate projects are related to the architectural companies designing the respective buildings. We hope you have enjoyed our research material.



If you want to receive more articles like these, please subscribe to our newsletter.